Registration in the InfoCenter
On current occasions, we ask you not to contact the Infocenter if you have any questions regarding course dates, travel costs or other matters, in order to avoid direct contact. Please call +49 (0) 251 270768-0 or send an e-mail to info@german-language-academy. com.
If you would like to register for a course or an exam, please contact us by phone to arrange an appointment for the registration. This avoids long waiting times. Please come with max. an accompanying person to us in the Infocenter, as only a limited number of persons may be present in the Infocenter.
Thank you for your understanding!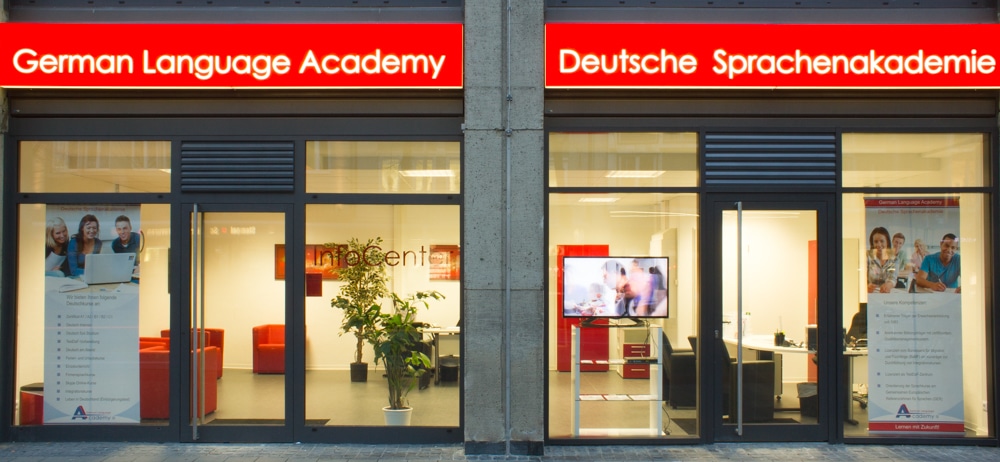 Bahnhofstraße 3, 48143 Münster
Tel.: 0251 270768-0
Fax: 0251 270768-66
E-Mail: info@german-language-academy.com
Banking Data
Account details:
Bildungsinstitut Münster e.V.
Sparkasse Münsterland Ost
IBAN: DE47 4005 0150 0000 0213 29
BIC: WELADED1MST
| | |
| --- | --- |
| Montag | 10:00 - 14:00 Uhr |
| Dienstag | 10:00 - 14:00 Uhr |
| Mittwoch | 10:00 - 13:00 Uhr |
| Donnerstag | 10:00 - 15:30 Uhr |
| Freitag | 10:00 - 13:00 Uhr |